Welcome, to the end of traditional spirituality as you currently know it!

We are a group of spiritual beings and elders with many different talents which go beyond the traditional learning systems that others have come to know.
Reiki, Catholism, Wicca, Paganism, Shaman, Herbalism, White Lighters, Buddishm, Zen, Kabbalah, Egyptian Mysticism, Celtic Study, and more.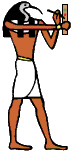 We don't force our beliefs or understandings on others, instead we try to share what we've learned with those interested in trying to enlighten themselves with thoughts, ideas, and logic that may go beyond traditional schoolbook learning.
In addition to weekly classes, we also host and celebrate spiritual holidays/sabbats in both public and privately announced meeting spaces.

Whether your straight or gay you are welcome here and regarless what your current spiritual or agnostic beliefs are as long as you're respectful of others and willing to learn and enlighten yourself.